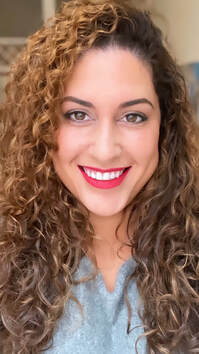 Liana Eustacia Reyes is the founder and president of the Minorities in Social Sciences group at Rice University. She is a fourth year PhD student in the Department of Political Science. Her research focuses on the interaction between law and conflict. Specifically, Liana examines various tactics used by armed opposition groups, including the creation/use of domestic legal institutions, and how they affect conflict processes and outcomes. Beyond this, her work examines how varying legal mechanisms affect the ability of states to enforce sanctions. Her research draws on both qualitative and quantitative methodologies to answer these questions. Liana is a former APSA Minority Fellow (2017-2018) and a former Visiting Research Fellow at National Defense University (2016-2017). She holds a Master of Arts in Politics from New York University, as well as a Master of Arts in Global Affairs and a Juris Doctor from Florida International University. (website: lianaeustacia.com)
Matt Lamb is the Vice President of the Minorities in Social Sciences group at Rice University.  He is a fifth year PhD student in the Department of Political Science. His research focuses on election administration and race/ethnic politics in the United States. His dissertation examines the causes of disparities in election administration (resource allocation, polling station quality, staff, and machines, the number of locations) and the impacts they can have on voter experience, especially with regard to minority voters (longer lines, longer wait times, more cumbersome check-ins). He has also written on Harris County politics, the role of information in ballot completion, and the determinants of daily political discussion. He holds a Bachelor of Arts in Government and History from UT Austin, a Masters of Education in Educational Administration from UT Austin, and a Master of Arts in political science from Rice University. (website: mattlambpolisci.com)
Marques Zárate is the Vice President for Social Events and the department representative for Political Science. Marques is a second year PhD student in the Department of Political Science. His research focus's broadly on political behavior and political psychology. Specifically, Marques examines how emotion and psychological processes affects individual decision-making and how this pertains to political behavior.
Yesmar Oyarzun (she/her/hers) is the Anthropology Department representative and media specialist of the Minorities in Social Sciences group. Yesmar is a second-year PhD student in the Department of Anthropology. Her research focuses broadly on race/racism and medicine in the United States. Her dissertation project looks at skin and/in the practice of dermatology. Her two focuses are on (1) how dermatology as "care of the skin" is roped into critical tensions between ethics and aesthetics in biomedical practice and (2) how race manifests in dermatological practices (care, teaching, research) by proxy of skin or skin color. In addition to her studies in anthropology, Yesmar participates in certificate programs with Rice's Center for the Study of Women, Gender, and Sexuality  (CSWGS) and Center for Critical and Cultural Theory (3CT). Before coming to Rice, Yesmar earned a Master of Public Health (MPH) from the George Washington University.
Igor Hernández is the Economics Department representative of the Minorities in Social Sciences group. He is pursuing a PhD in economics at Rice University. He is also adjunct professor of the Center of Energy and Environment at the Instituto de Estudios Superiores de Administración (IESA) in Caracas, Venezuela (on leave). His research has been primarily focused on analyzing the oil and gas industry in the context of Latin American economies, including assessments on the performance of national oil companies and the role of fossil fuel exports in economic diversification. Between 2013 and 2016, he worked as adjunct director of the Center of Energy and Environment at IESA, coordinating academic programs targeted at oil and gas professionals, conducting the research agenda for the center and developing strategies to promote research activities within IESA as well with other institutions in the energy sector. He has also worked as a consultant on projects related to energy subsidies and opportunities for services companies in the oil sector while serving as an external director for investing groups focused on the petrochemicals industry. Previously, he worked as a financial advisor and strategic planning analyst for Mercantil Servicios Financieros, the largest financial group in Venezuela.
Linnea Ng is the psychology representative to Minority in Social Sciences. Linnea is a third year graduate student working with Dr. Mikki Hebl. She is originally from the suburbs of Minneapolis, Minnesota and completed her undergraduate degree in Psychology at Davidson College in North Carolina. Her research examines diversity and discrimination in the workplace, centered on understanding how both individuals and organizations can promote equitable experiences for all employees. In her free time, she enjoys cooking and listening to live music.